The Coolest Pool for your Pups!
                                             Check out our Large dog pool!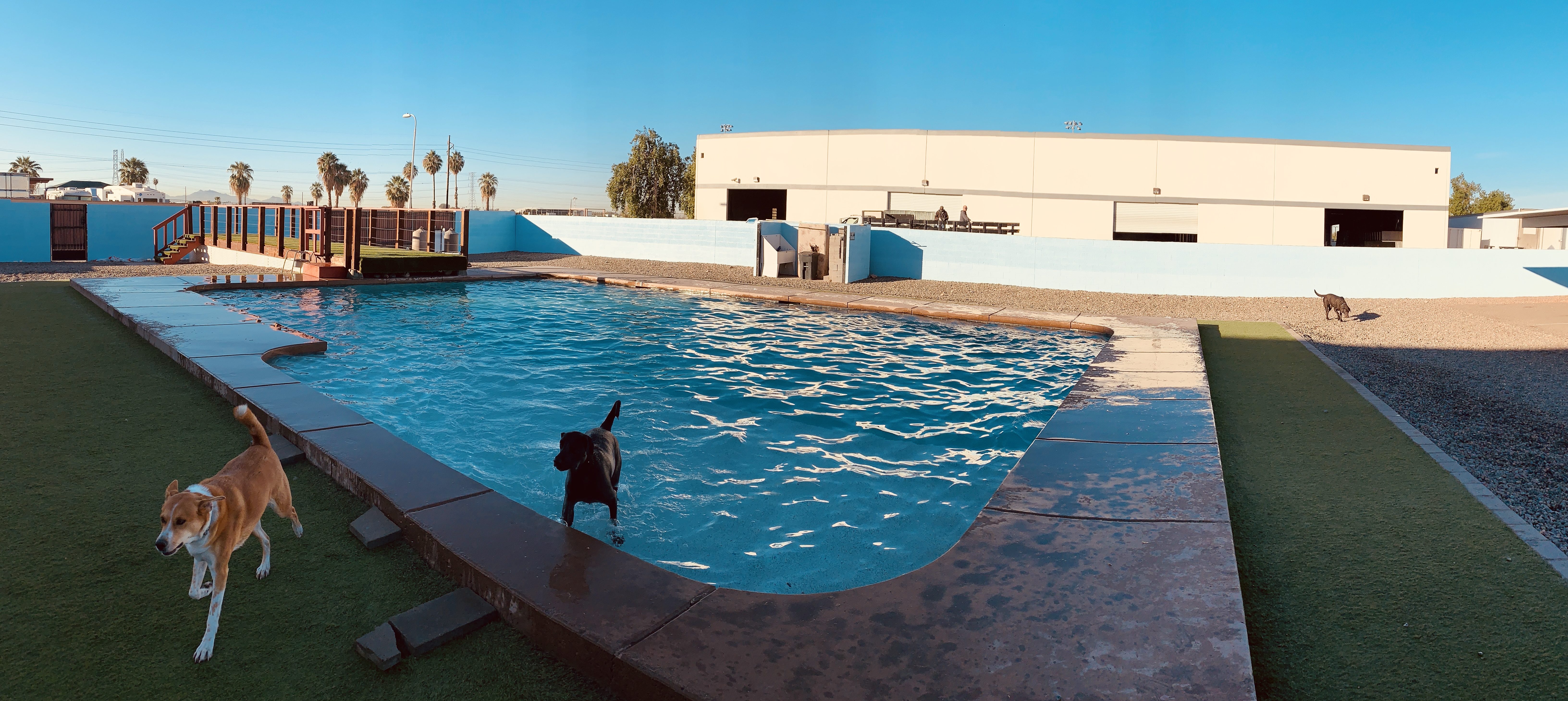 Pool Time
Every pup visiting with us gets a chance to swim in our awesome in-ground pool! We run pool time for daycare and boarding kiddos 7 days a week, 365 days a year. If the pool is ever unavailable we will do our best to make you aware. Our pool is not heated, but during the summer months our staff will join the dogs in the water for play time, exercise and therapy.
Here at The Furshire we love getting the chance to teach your pets how to swim and get them feeling comfortable in a new setting! It's also a great idea for younger puppies to know their way around water, especially with all of the backyard pools we have here in Arizona! Check out the vaccinations tab for more information on what your fur baby needs to come and visit us!
Therapy
Sometimes our fur babies need a little extra help, and pool therapy might be the answer! We work with you and your vet to customize a recovery plan for your dog after injury, surgery, broken backs or other challenges. Our staff will work one on one with your dog in the pool to aid in whatever way that we can. We will do our best to work with you and your pup for as long as you need us!
Small Dog outdoor oasis, pool and splash pad
We are so excited to announce that our small dog pool and splash park is underway. We hope to have it completed by June 2024
This area is dedicated to all of our little dogs in daycare, playgroup and boarding. It is part of our services and there is no extra charge or limited time of play. They will have options for soaking up the warm sun light, swimming to their hearts content or just hanging on the pool ledge.