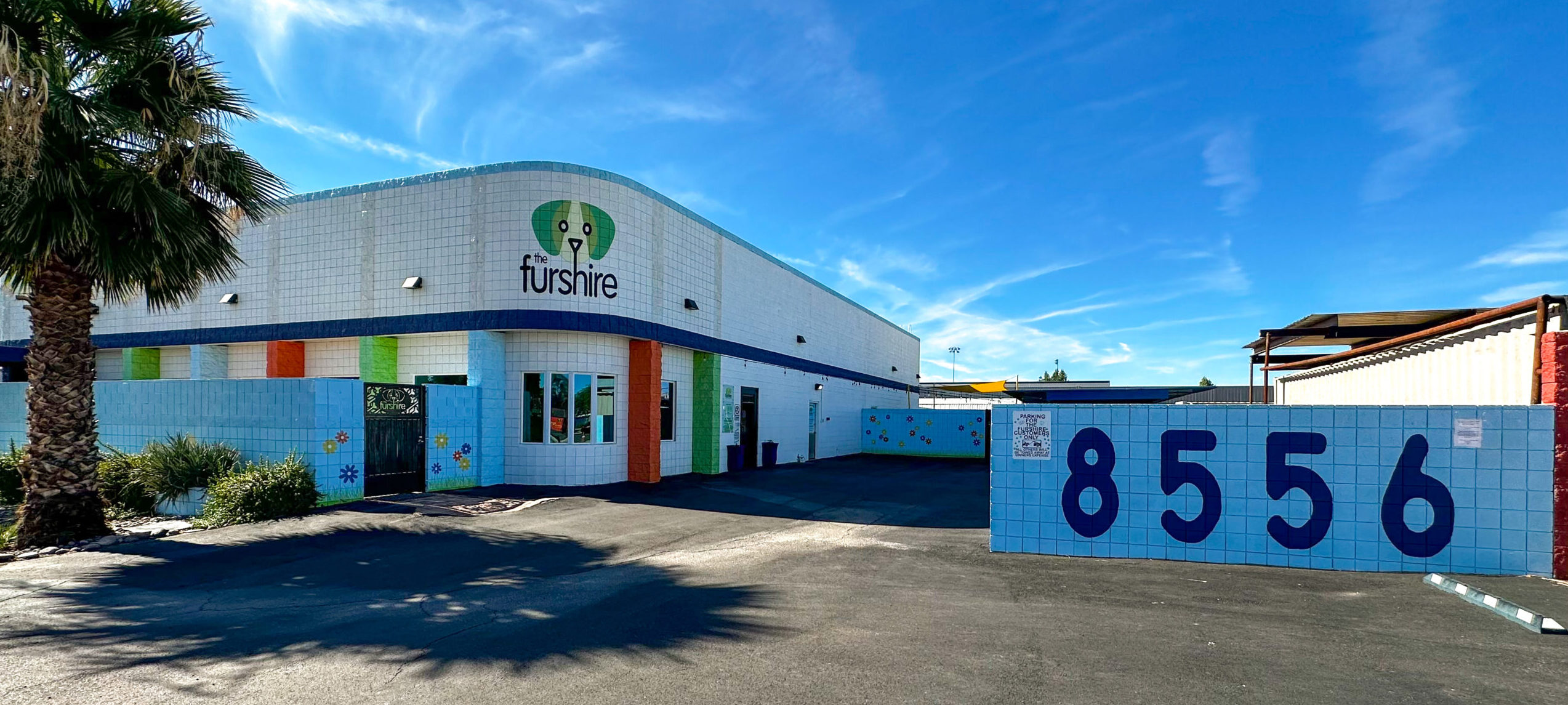 A Unique Social Club for Dogs and Cats!
What Makes Us Different:
We pride ourselves on being more than just a traditional boarding facility. We specialize in quality care for dogs and cats, from kittens and puppies to the geriatric and we are unlike any other boarding facility in the desert. We take unaltered pets, all breeds, hard to handle, insulin and other medical needs.
Our services include: Dog Boarding, Cat Boarding, Doggie Daycare, Playgroup, Dog Grooming, Puppy Playland, and Pet Transportation.
We accept ALL breeds and unaltered males/females.
Have a question? message us below! 
Client Testimonial
"This is a great place to board your dog. We rescued an Amstaff from the pound earlier this year and he has some anxiety issues being around new people. Not only did they take great care of him, they worked with him to make him more comfortable around new people and dogs. I would 10/10 recommend the Furshire for any dog, but especially if you have a dog that needs a little extra love and care to be comfortable while you are away. Being able to take him here let's us know that we can trust our buddy will be well taken care of! Shout out to the fantastic staff at The Furshire, you are awesome!"
– Michael K.
Client Testimonial
"My dog Daisy is a very anxious dog and every time I left out of town I had to find a new place for her to stay. Every place I went to seemed to not care she was anxious and didn't do anything to help her ease her nervous. The staff at The Furshire have exceeded beyond my expectations, they care for Daisy as if she was their own pet. The peace I feel when I go out of town knowing she is safe and cared for is incredible! I can tell they care for the animals under their care. Thank you Furshire!!!!!!"
– Milly E.
Client Testimonial
"Jake absolutely LOVES the Furshire!!! He has been going for a few months now and I couldn't be happier. He gets out some of that crazy "puppy energy" and has a blast doing it. If you are looking for a place that your pet will love and you will too, this is it. The staff are all amazing!"
– Cassidy P.
Client Testimonial
"Our dog gets so excited when we turn down the street towards the Furshire. A real testament to how much he enjoys staying there. And he always come home happy and exhausted. Plus we enjoy seeing the pictures they post on fb every day showing the dogs playing and having a fabulous time. I trust very few people with my fur baby, and I trust the Furshire completely!!!"
– Dena H.
Client Testimonial
"We have been bring our puppy here for playgroup for a couple months now, and she loves it! She gets so excited when she sees the building and she runs right in! All of the staff members are wonderful, and they give me fun little updates on how she's progressing. She had only been around kitties before furshire, so she has made lots of puppy friends! I highly recommend them for anyone looking for a daycare/playgroup!"
– Jessica W.