Daycare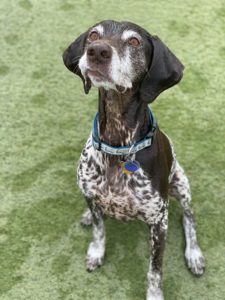 Does your fur baby not get along well with others? Does your dog need special care and attention while you leave for the day? We specialize in caring for hard to handle dogs who deserve just as much love as the rest of the bunch!
Your pups get to do all the fun stuff that the other dogs do, just not in a group setting. They are spoiled with personal play time and interaction throughout the day, and even get a chance to run under the sun at the pool, an amenity open year round here at our facility.
An employee is dedicated each day to specifically working with your dog(s). We do our best to work with all animals to best fit their needs while in our care, which may include but is not limited to:
Animal Rehab for Health Issues
Destructive Habits
People Aggression
Dog Aggression
Training for Behavioral issues
Special needs dogs
Resocialization
Special Medication Needs

                                                                                               Daycare
•designed for those dog(s)who are not dog friendly
•dogs who are struggling in a large group setting
•parents who wish for their dog(s) to be kept out of a social situation

We understand not all dogs like to be in a group or play well with others so we have fixed that with our daycare option.
•Only allow 4 dogs in our daycare per each day
•Each dog is rotated throughout their day -one on one care is provided to your dog(s) by a staff member
•Daycare is closed a few days before and after each major holiday
                            Each dog and family has unique wants or needs – just ask us. We would love to customize a solution for you.
ALL BREEDS WELCOME, NO SPAY/NEUTER REQUIRED
Hours
Monday-Friday: 5:30am-7:00pm and
Saturday and Sunday from 7:00am-7:00pm
Daycare Closed a few days before and after all Major Holidays
DOGS NOT PICKED UP BY 7PM MUST STAY OVERNIGHT AND WILL BE CHARGED FOR A BOARDING STAY
ADDITIONAL DOG DISCOUNT-We offer a discounted rate off the full price for each additional dog. Additional dog discount applies to dogs with the same owner.
Prices subject to change without notice. Our space is limited; once you have paid for your days, they are yours. We DO NOT give refunds or credit for early pick-ups.
Click Here For Vaccine Requirements
Scheduling
We can't stress enough the importance of reservations.
Staffing is based off of need.  While we do understand occasionally you won't know you need us until last minute, it is difficult to be effective without at least a
24-hour notice
. We want to ensure we provide you and your dog with the one-on-one attention that you deserve.
Thanks for your cooperation, and for allowing us to love your fur children!
Schedule a Tour with us! Monday-Saturday 11-3pm by Appointment Only