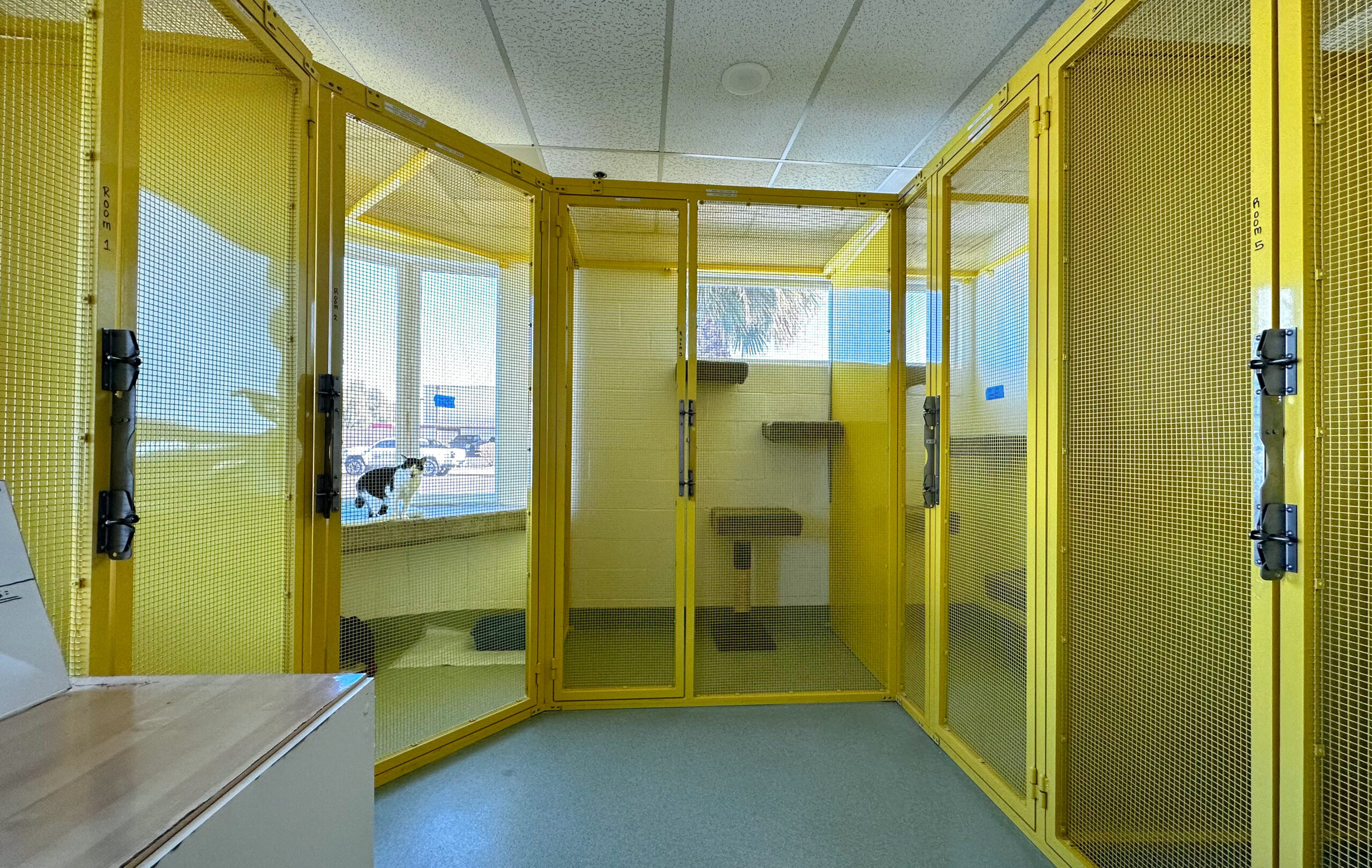 We understand how stressful it can be for your cat(s) to leave your home and enter a new environment, so we've tried to make their rooms as comfortable and spacious as possible. The entire cat area was built in the far front corner of the building, as far from the dogs as possible so it isn't too loud for you cats. Your cats have a large bedroom to themselves with shelves. We provide them all with tons of love, plenty of play, snuggles (if they let us) so they can feel safe and comfortable just as if they were at their own home.
We provide all amenities including:
Litter Box
Cat Litter
Scooper
Bowls
Toys
Bedding
Blankets
We only require you to bring your cat's food and snacks in order to keep them on the same diet. You are more than welcome to bring any personal toys, brushes, bedding, and/or litter to ease their stress- please be aware, if your cats personal bed gets soiled while in our facility, we cannot wash it in house.
Scheduling
With how big our cat rooms are, we only have 5 available at any given time, so please make your reservations as soon as possible. Thanksgiving and Christmas book up almost two months in advance so please plan accordingly.
CATS NOT PICKED UP BY 7PM MUST STAY OVERNIGHT AND YOU WILL BE CHARGED FOR ANOTHER DAY OF BOARDING