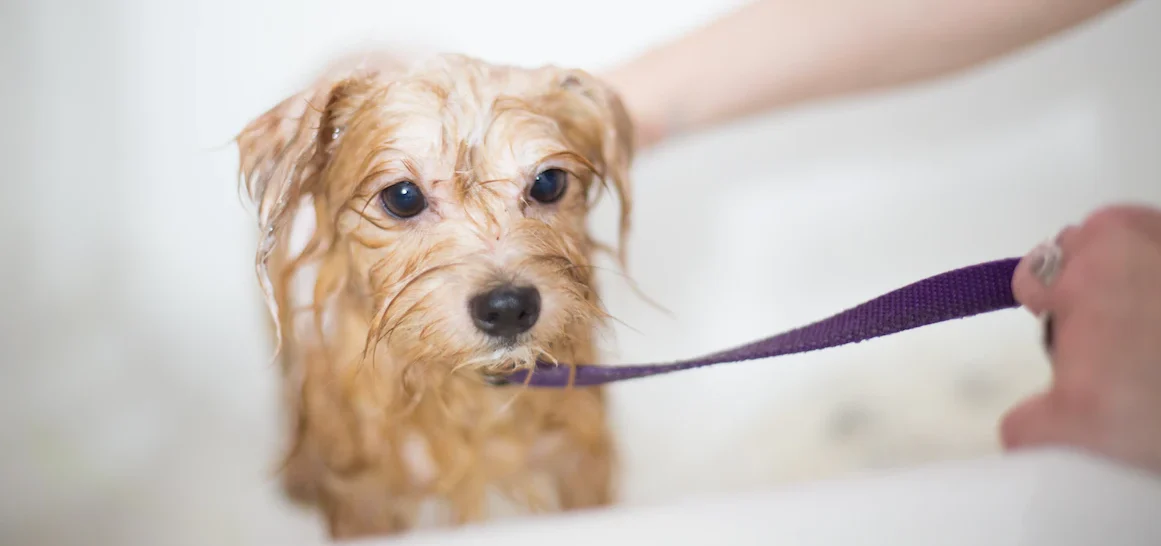 We provide grooming by appointments only.  Whether you want to pick your dog up in an hour, or you have all day, let us know and we can accommodate.  During your pet's grooming stay they get full use of the facility at no extra charge. Call now to get your appointment scheduled!
Our Promise:
To always be kind, compassionate and patient with every dog. We recognize that each dog has their own feelings about being bathed or groomed. We will be kind and gentle to earn your dog's respect and to keep your dog as stress-free as we can! Our groomers practice love and patience with each dog and are very compassionate and experienced animal lovers.
Grooming Pricing: 
Baths: Starting at $30.00
Grooms: Starting at $40.00
BATH ONLY SERVICE
Shampoo and Conditioner
Ear Cleaning
Nail Grinding
Blow Dry
Brush Out
3 hours of playgroup
BATH WITH TOUCH UP SERVICES
Includes bath only service plus:
Trim: face, pads, paws,
Feathering and sanitary trim
External Anal Gland expression

BATH WITH FULL GROOM SERVICE
Includes all bath services
Addition of personalized hair cut and style of your choice
Full day of playgroup
INDIVIDUAL OR ADD ON SERVICES
Teeth Brushing $5
Nail Polish $10
Hair Dying (starts 20+)
Nail Grinding $15.
De Matting $25hr.
Ear Cleaning and Hair removal $10-15
Anal Gland Express (external glands only)$10
De-Shed "furminator" treatment $10-25
Flea and Tick Shampoo or Dip (starts $30+)
WE ACCEPT:
DISABLED, ILL OR OLDER AGE, special services are available.
We do not groom or bathe cats.
POLICIES
Must be current on bordetella, Rabies, DHPP Vaccinations proof must be brought in with you at the time of service. For a flea and tick shampoo or dip they are only in and out services and by appointment only. Individual Prices vary due to breed, dog size, coat type and it's condition, temperament. We have a right to charge a special handling fee.