Janene Ferraris - Owner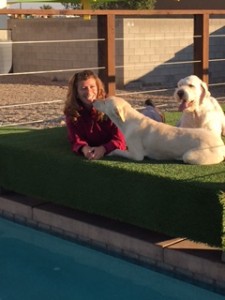 The Furshire was formed in 1997 and incorporated in 2005. I could not find any kennels, friends or neighbors to give my animals the level of care I felt they deserved while I went away. Guilt would stricken me every time. Thinking about their sad faces looking out of their locked up cages. Ugggg!
I searched high and low for a place that had an owner and staff to care enough about "my kids". I could not find anything that met my expectations. So I decided to take matters into my own hands and opened The Furshire.
When you leave your pet with us – it's the behind the scene care you do not see.
1) ATTENTION The snuggling, hugging, one-on-one time your pet receives is crazy awesome and best of all you do not have to pay extra.
2) FREEDOM Each day your pets get to run free inside and outside until they want to stop and rest. They are free to play instead of being locked in a room all day long.
3) FUN! For the water loving dogs they get to swim in the big pool or mess around in the splash park. Or for those who do not fancy the water, they can run and play on our 1 acre.
I have resided in Arizona for 29 years.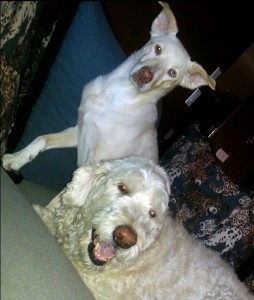 I have no two legged children of my own but I had many years as a foster mom of 101 wonderful children. My pets are my Golden Doodle Apollo, husky mix Katie, my special needs fiddler, and my breeding poodle Gybson.
I play bluegrass fiddle and classical violin and hockey for fun.
My studies include:
Dog behavior
Pet first aid and CPR Tech
Certified with pet care services association
Associate degrees in Human Resources and Child Development
CDA certification
Bachelor of Science in Social Work
Master degree in Organizational Management
Nikki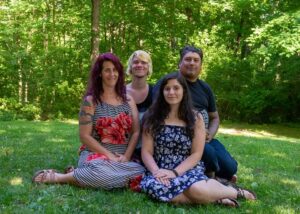 Hi i am Nikki,  I am one of the managers here at the furshire.  I have been working with this great company since the beginning of 2012.  I was born and raised in ohio, lived in southern california for a few years while my husband was in the military then moved to arizona in 2012. I have 2 human children my daughter who just started her military journey and my son who still lives at home and i have 3 spoiled furchildren.  I enjoy spending my days loving on all the kiddos that come through the furshire and watching their progress here.
Alana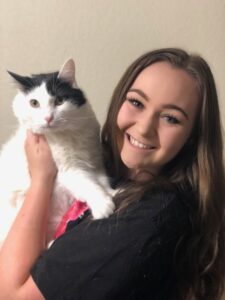 Hello! My name is Alana and I have been getting to love on and take care of your kiddos here at The Furshire as of June 2019! Pictured here I am snuggling my own fur-baby, Bugs. I am super excited to work in such an awesome environment with this amazing and caring group of people! My main hobby is learning new things and have always had a particular passion for learning more about creatures of all kinds and their well-being. I currently attend Arizona State University and am I pursuing a bachelor of science in Biology with a minor in Applied Ethics. My goals are to continue working in the field with animals by making a difference in animal cruelty and efforts to protect endangered species. My hope is to make the world a better place for both humans and animals. I feel extremely lucky to start this journey here at The Furshire by helping make our furry friend's stay as comfortable and fun as possible!
Amanda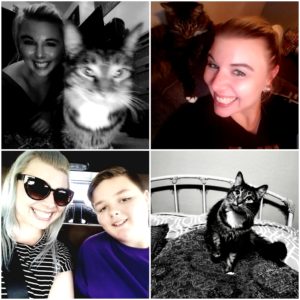 Hi! My name is Amanda and I am so excited to be apart of the Furshire family! It has always been a huge passion of mine to care for animals and I love being around them 24/7! Having the opportunity to do it each and every day
with some amazing people is a dream come true! I'm born and raised in Arizona and a mom to one amazing Son named Tristan and a beautiful kitty named Dutchess. They both mean everything to me and I could not imagine where I would be in this crazy world without
them! On my down time I enjoy reading a good book,yoga, hiking, watching a good movie, or learning a new hobby. I love pushing myself out of my comfort zone and learning new skills that I can apply to my everyday life. I am so excited and thankful to have the opportunity to build some great relationships with both you and your fur babies. I can't wait to see where this journey will take me!
Amber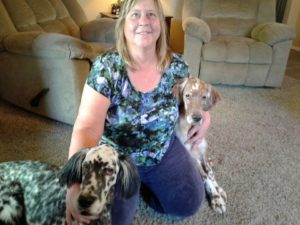 Hello, my name is Amber

 I was born in Ohio and raised in California. I am Married with two sons. I have two English Setters and a black lab mix along with two cats. I'm well educated in all behaviors of dogs and cats. I've been the Main groomer at the Furshire for over 6 years now and love all the Fur babies that come through our doors. I have helped the owner Janene and her right hand Girl Nicole in this incredible journey and I'm proud to be a part of the family.

 I've been grooming for over 35years and am a Master groomer with National Dog Groomers Association. I specialize in all breeds and am a expert in scissoring and breed specific cuts. 
Daniel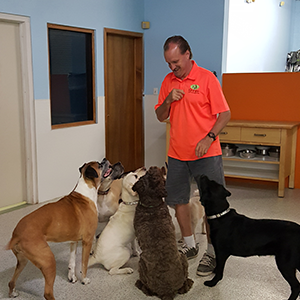 I am Daniel Kutach, I am 61 years old. I was born in Albuquerque, New Mexico in 1957. I moved to Phoenix, Arizona when I was one year old. Been here ever since. I've been around animals my whole life. I have three dogs of my own. A lab mix, a Papillon and a Saint Bernard. I have worked 11+ years with dogs and cats. 
Payton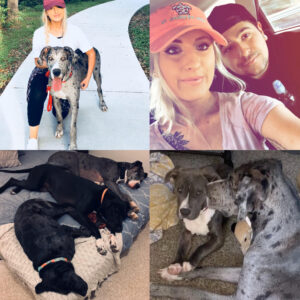 Hi! My name is Payton and I've been a part of the furshire team since May 2019. Loving on and working with animals has always been a passion of mine. I am a certified vet tech and I have spent many hours volunteering at animal shelters. I've always had animals growing up including horses, dogs, and lots of different reptiles. My husband and I currently have 4 spoiled dogs- Indigo our male Great Dane, Oakley our female Great Dane, Kinsley our female Catahoula, and our newest addition- Gunner our male pit bull. Growing up in Arizona has given me a love for the outdoors, when I'm not working you can always find me hiking, fishing or just exploring up north! I am so blessed to be able to work with your beloved pets every day and get to know them!
Jennifer
I am new to Arizona and movedfrom Boise Idaho last year. I am a big animal lover and currently have a cat named Pussideon. I love the outdoors, sports, art, and hanging out with friends.
Gabby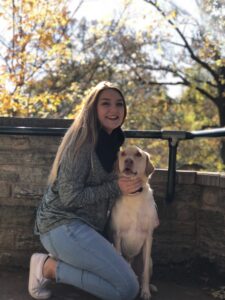 Hi everyone! My name is Gabby and I couldn't be happier that I have the opportunity to love and care for all of your kiddos that come in. Im a Minnesotan born and raised until I moved here around 3 years ago. I was an avid softball player for about 12 years and all through high school but now, while I still enjoy playing when I have the opportunity, I help my little sister grow within the sport as best as I can. I'm currently in my first year of college at Estrella Mountain Community College getting my pre-requisites so I can continue my passion for animals and major in Veterinary Medicine and minor in Animal Chiropractics. I feel so lucky that I have the opportunity to expand my knowledge of animals every shift that I get and learn all about your wonderful kiddos!
Adrianna
Hello! My name is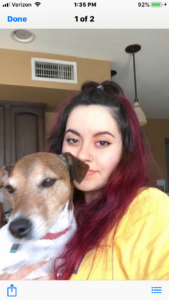 and I am so excited that I have the opportunity to work with your pets! I have two dogs of my own, my little jack russel mix, Jack and huskita, Rocco. I'm currently majoring in Psychology with a minor in Spanish. In addition to being passionate about animals, I love art, music, movies, and dying my hair. I look forward to continuing to care and love on all your pets!
Shelby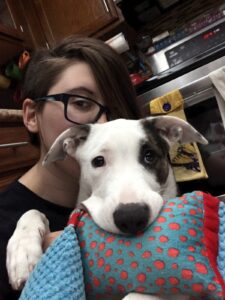 Hi, I'm Shelby! I'm happy to be part of The Furshire family and take care of your beloved pets while you're away. I came to work here because my passion is with animals; I needed a change from retail, and I found fulfillment here! I've been around dogs my whole life, and it is a life goal of mine to one day open a non-profit rescue. It is very important to me that all animals are treated with love and respect as they are beloved family to us all.  When I'm not at The Furshire, I am busy as a computer science student, taking care of my plants & freshwater aquarium, and spending time with family. In my free time, I like to hike, try out new foods, and game with friends. I have my own fur-child, Riley, and she's my pride and joy. She's my little rescue mix; she's part Queensland heeler, Border Collie, and Australian Shepard, so she's a handful as you might imagine. I'm very fortunate to be able to work with what I love here, and I can't wait to see where it leads me.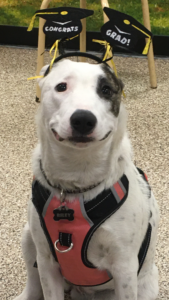 Kendra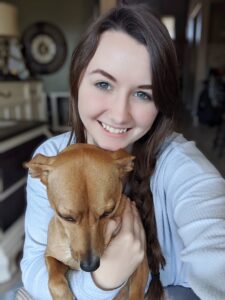 Hi there! My name is Kendra Heath, and I love working at the Furshire! I was born in Arizona and have lived in several states before moving back to my home state. I am a happy parent to my 2 1/2 year old goof ball Kula. I've grown up in the past with three other cats, Rosie, Princess and Meow Meow, as well as a Giant Schnauzer, Tessla. I absolutely love working with animals of all sizes, and am so happy to be given this opportunity to work at the Furshire and take care of your fur babies!
Lyndsey

My name is Lyndsey.l have lived in Arizona all of my life. I have a beautiful family. My daughter Sophia is the love of my life. We have a long haired Chihuahua, her name is Penny. We found her (living outside of our apartments underneath an air condition er. Her last owners moved and were unable to take her. So, sadly they left her outside. She was there for two months before we found her. Her and my sisters puppy Vinnie are best friends and we love them more than I could ever put into words. 
Lydia
Hi, I'm Lydia! I'm one of the newest members of the Furshire family. I've been working with dogs for 10 years in daycares all over the country. I love to travel and explore. My traveling companions include Lizzy, an adventurous little Chihuahua/King Charles Spaniel mix and Mouse, a Whippet/Pit mix. When I'm not taking care of animals I can be found camping and hiking. On my down time I enjoy reading poetry, playing video games and doing yoga.
Kristen
My name is Kristen. I am 32 years young with a passion for helping people and animals. First, let me start off by saying that I am ecstatic to be back and a part of my Furshire family. Born and raised in Vermont. Love the fall and foliage! Spent a few years living down south in North Carolina, and made my way to Arizona. What can I say? I love being in beautiful weather! I have 3 dogs. Max, Mallory and Dena. Max is my old sweet love bug who loves napping on the couch and as many treats as he can consume. He is a gentle momma's boy who loves being a part of the crowd. Mallory, my 5 year old lab mix is a sweet girl, timid at first but loves her affection. Mallory has had her fair share of life experiences. After Valley Fever, ACL repair/meniscus tear, and much more she is still a genuine lover. Life doesn't get her down! Then, there is my one and only, Dena. She is 7 years young with a love for people! She was rescued from Georgia at 10 months and has been my rock since. We have traveled from Vermont, to North Carolina, Arizona and back a few times. She loves adventure and all the love she can get! I feel very blessed and thankful, that I get to spend my days with your animals and give them all the attention, patience and love they deserve. I have a lot of love to share! I thrive on the fact that everyday is a opportunity to learn something new.
Kitty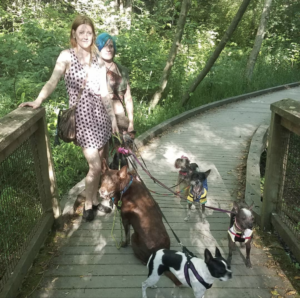 My name is Kitty, my family moved to Phoenix from Washington state in 2019. I have been grooming professionally since 2012; studied at pima medical institute for veterinary tech and am excited to join the furshire team! I also volunteer my grooming skills at several different animal shelters when they have dogs in need! I have 8 cats, 3 dogs, a gecko and a tortoise.