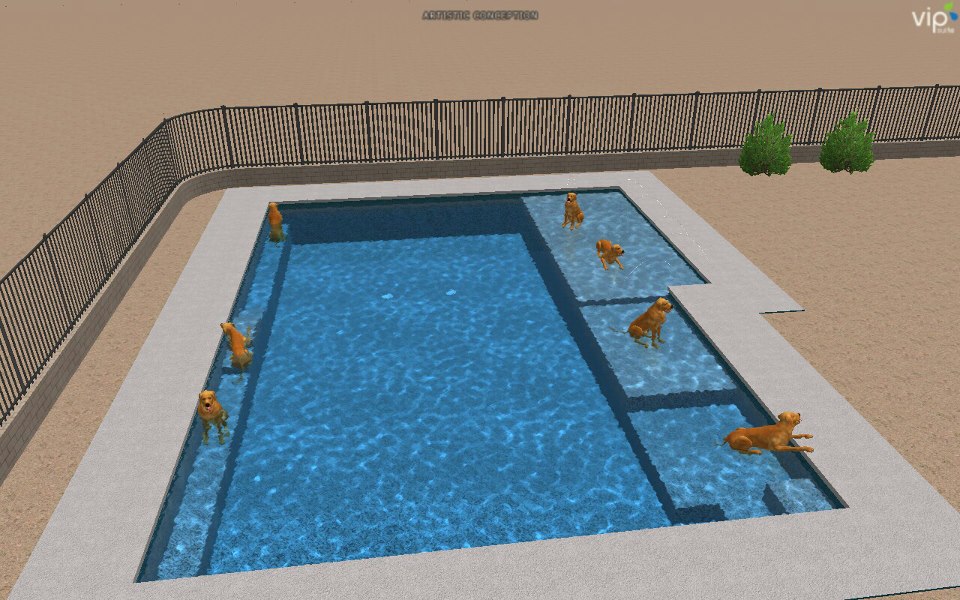 Therapy
We work with your vet to customize a recovery plan for your dog after injury, surgery, broken backs or challenged pets. We even have programs for the dog that needs to lose a few pounds.  Please contact us now for details & pricing.
Boarding, play group & daycare clients get full use of the pool at no additional charge for lots of fun.
Night Swim / Play (Coming Soon)
Pool park night swimming for dogs open to the public.
Cost: Package MUST be purchased and dogs must qualify to be a part of it.
Requirements: All dogs will need to provide proof of current vaccines. Rabies, bordetella every 6 months and dhpp.
Jumping / Diving (Coming Soon)
High jumping and dock diving. We will open our dock and pool for training dogs that want to compete for splash competitions.