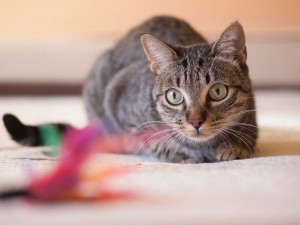 Cats have a large rooms to themselves with shelves and a window to view outside activity. They have a cat tunnel, a tree for climbing, scratching posts and a tent to hide in. Playtime is twice a day and brushing is included. We require you to bring your cat's food and you are welcome to bring any toys, bedding, and/or litter to ease their stress. We have two different types of litter boxes you can choose from: dome or pan. Each litter box is cleaned a minimum of two times daily, and cat litter is provided.
Cat Rates
One Cat
$28.00 per day
Additional Cats
Same space $12.00 per cat. Pets must share a room to qualify for discounted additional pet rate.
Medications
$4 per day
Prices subject to change without notice. Our space is limited, once you have paid for your days you have purchased them and they are yours. We DO NOT give refunds or credit for early pick- ups.