Janene Ferraris - Owner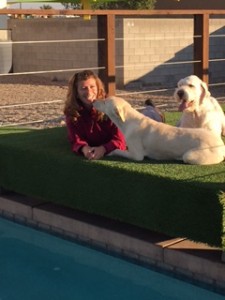 The Furshire was formed in 1997 and incorporated in 2005. I could not find any kennels, friends or neighbors to give my animals the level of care I felt they deserved while I went away. Guilt would stricken me every time. Thinking about their sad faces looking out of their locked up cages. Ugggg!
I searched high and low for a place that had an owner and staff to care enough about "my kids". I could not find anything that met my expectations. So I decided to take matters into my own hands and opened The Furshire.
When you leave your pet with us – it's the behind the scene care you do not see.
1) ATTENTION The snuggling, hugging, one-on-one time your pet receives is crazy awesome and best of all you do not have to pay extra.
2) FREEDOM Each day your pets get to run free inside and outside until they want to stop and rest. They are free to play instead of being locked in a room all day long.
3) FUN! For the water loving dogs they get to swim in the big pool or mess around in the splash park. Or for those who do not fancy the water, they can run and play on our 3/4 acre.
I have resided in Arizona for 23 years.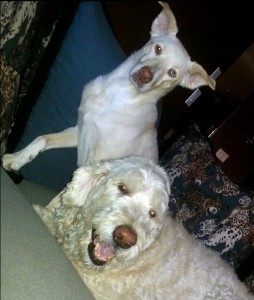 I have no two legged children of my own but did many years as a foster mom. My pets are my horse Romeo, goat Banjo, Golden Doodle Apollo, and mix dog Katie.
I play fiddle and hockey for fun.
My studies include:
Dog behavior
Pet first aid and CPR Tech
Certified with pet care services association
Associate degrees in Human Resources and Child Development
CDA certification
Bachelor of Science in Social Work
Master degree in Organizational Management
Nikki
Hi, I am Nikki, the resort manager at the Furshire. I have been loving on all the Furshire dogs and cats here and have been managing this facility for the past 5 1/2 years.
I've been married for 14 years to this wonderful man. I have two great children and 3- 4 legged children. I love playing and getting to know all tour clients cats & pups personalities at the Furshire.
Amber
My name is Amber. I'm the groomer at the Furshire since 2013. I was trained by some of the best show groomers in the country and have been grooming dogs of all breeds for over 35 years. I love when my clients are finished being groomed; how they smile at me as they look back over their dogs. The Furshire has given me a whole new outlook on my interaction with the dogs. The biggest difference is that I have a playing relationship with the dogs and not just a grooming relationship. The trust level that they have with me when I have them on the grooming table is like no other. They are calm and comfortable instead of being scared. I get to swim and play with the dogs at any time, and it brightens my day. My boss, Janene, and co-worker's always make it special to be here.
I'm married to a wonderful man of 15 years and have two cats and three wonderful pups of my own who enjoy coming to the Furshire for playgroup as much as I do!!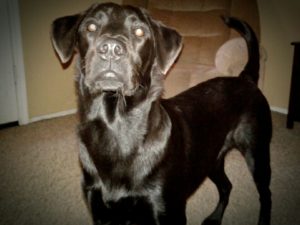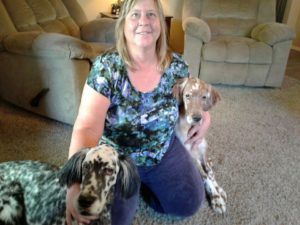 Daniel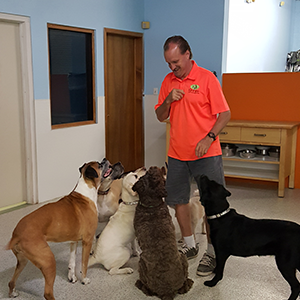 I am Daniel Kutach, I am 61 years old. I was born in Albuquerque, New Mexico in 1957. I moved to Phoenix, Arizona when I was one year old. Been here ever since. I've been around animals my whole life. I have three dogs of my own. A lab mix, a Papillon and a Saint Bernard. I have worked 11+ years with dogs and cats. 
Bailey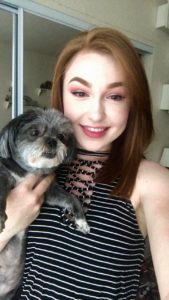 Hi! My name is Bailey Whitmire, and I adore working here at the Furshire! I'm born and raised here in Arizona and am currently the dog mom of 3 crazy kids: a little 13-year-old Shitzu named Lucy(the troublemaker of course), and my two desert lab rescue puppies Leah and Lucas. I grew up with two other Boston Terriers named Carlos and Hazel and a cat who lived to be 20 named Lyle. I've always loved my wonderful pets, and it's been a dream of mine to be a part of a company like the Furshire, so finally living it has been a complete blessing. I can't emphasize enough how awesome it is to wake up and have to chance to take care of the furry babies all day with a fantastic team of people. I am also a full-time online student at Waldorf University for a Bachelors in Communications with the primary interest in marketing and web design. I'm someone who is incredibly passionate and loves to branch out and try new things in life, and I'm excited to see where this amazing adventure takes me!
Briauna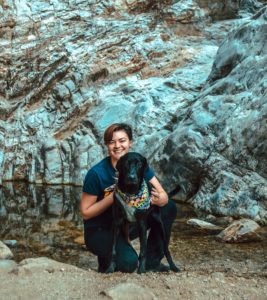 Hello, my name is Briauna and I am part of the management team at The Furshire! I was born and raised in West Virginia, and attribute my love of nature and being outdoors to my upbringing. My interests include psychology, music, forensics and history. When I'm not taking care of your fur-babies, I'm usually taking a hike, camping, relaxing at home, reading a book or watching a movie. I have 3 fur- children of my own; Stevie a year old lab rescue, Luna a year old tabby cat and Engel a 6 year old black cat. Professionally I spent 10 years working in restaurants, seven of those years in leadership positions. I finally decided to ditch working in food service and pursue my passion- working with animals in the pet industry! I cannot express how lucky I feel each day working at The Furshire! I love learning every pet's personality and making connections with our clients. The Furshire family is large and full of love. I am so blessed to be a part of it!
Nic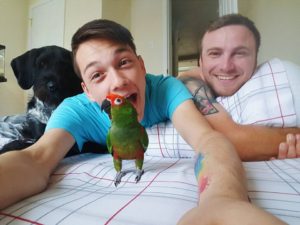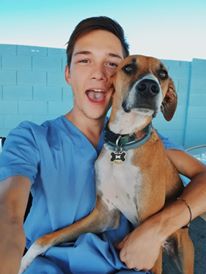 Hey everyone! My name is Nic and I absolutely LOVE dogs! Everyday begins and ends with my two dogs Meeka and Luka. I have a major passion for photography, and love taking photos of both people and pets. I was born in Oregon, but I've spend the last 10 years mostly in Arizona because I love the heat! Arizona is and always will be my true home. I'm so glad to be living in such a wonderful place and that I get to be a part of the Furshire family. Bailey is also my closest friend, and getting the chance to work with her is the best!
Brittany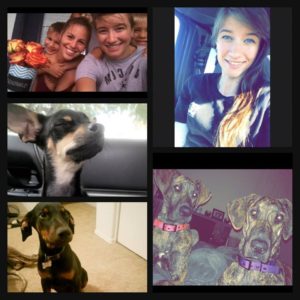 Hi my name is Brittany Blankenship. I'm from Gresham Oregon. I've spent the past 5years in Arizona. I spent the past 8years as a trainer in warehouse/distribution centers and as an MP in the military. I love hanging out with my family and our dogs and interacting with any and all animals. I have a passion for saving animals and environmental conservation efforts around the world. I love my job here at The Furshire so far working with an amazing group of people, learning and establishing relationships with all the clients and their fur babies
Mike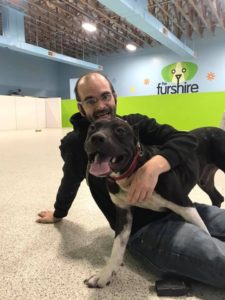 My name is Mike and I love doggos (cats are nice, too, though). I'm a published author, comic artist, and game designer when I'm not looking after the Furshire pups. i've always been a natural with animals and couldn't imagine working anywhere else. I'm a big fan of jazz, cigars, and westerns, although Robocop is the best film of all time. It has western elements though, so I guess it counts as a western. Sorta. 
Maricela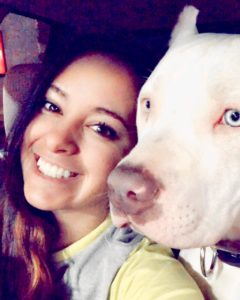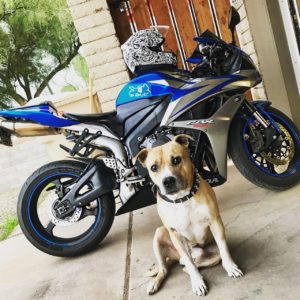 Hello! My name is Maricela and I have always been extremely passionate about animals. I love caring for them and making sure that when they visit they have an amazing experience! I have worked at other boarding facilities and animal hospitals but nothing beats working at The Furshire. I personally can bring my fur babies here and rest assured they are recieving the best care by all of our staff. When I'm not here, I like to spend my time riding my motorcycles and being outdoors with my dogs.